TubeSock 3.0 New Features
What's new? What's changed? Did you fix that bug I told you about? What about the feature I requested? Huh? Speak up, I can't hear you!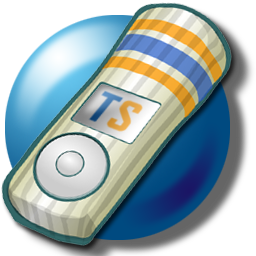 Stuff That's New in TubeSock 3.0
TubeSock 3.0 is now avilable. What's new? Here's the changelist.
Compatible with more sites: TubeSock 3.0 supports downloading from YouTube, DailyMotion, Porkolt, just like always. TubeSock 3.0 also adds support for videos from The Onion, TeacherTube, RedTube, PornHub, YouPorn, and just to balance the karma, GodTube and GospelTube as well.

Did we miss your favorite site? Vote in our poll and tell us what sites you want us to support.
Faster conversions: uses a very recent version of ffmpeg compiled with Intel assembly language support for super-fast conversions. We've seen some conversions run at over 250 frames per second. Wow!
Support for YouTube's new high quality videos: downloads the highest quality source possible. This means you get better looking conversions, or if the source format matches the destination format, no conversion at all.
Progress bar in the TubeSock dock icon: because we love you. (Thanks, Uli!)
Support for saving audio-only files in the AAC format.
Support for saving video in a new "iPod Touch" format. Yes, this is actually identical to "Video for iPhone," but since people were asking what works best for their iPod Touches, we went ahead and put it in.
Brushed metal is gone: we've made the main window a nice, clean Leopard grey.
File menu is now disabled: this was long overdue.
You can now hide the video preview: also long overdue.
When saving "Video for Flash (FLV)" you now get a status update when the "save" (which in most cases is really just a file move and rename) is done.
Preferences saved twice: a bug in 2.0 would cause the preferences to be saved twice. Probably not a big deal, but we fixed it.
What about TubeSock for Windows?
Currently, TubeSock 3.0 is Mac-only. TubeSock for Windows 1.0.5 is the current release for Windows users.
Free updates for registered users! Got a feature request? Let us know!
[ Back to top ]